Glenmorangie Astar – Distiller: Glenmorangie. Region: Highlands. ABV: 52.5%.  No age statement. Price: $90-100.
The relaunch of the Glenmorangie Astar hit Los Angeles in high style this month, with Dr. Bill Lumsden–GlenMo Director of Distilling & Whisky Creation–hosting a dinner and tasting at the Moet Hennessy House in the hills above West Hollywood.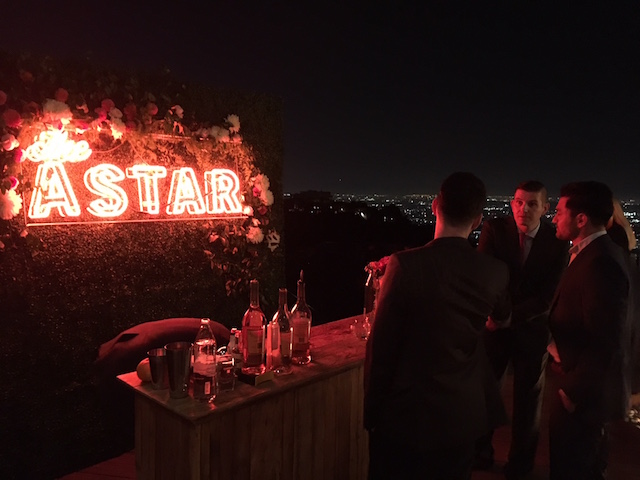 Glenmorangie has quite a robust lineup. It ranges from the Original 10-Year-Old, which provides the based for just about every other release, to wine-finished staples like the Nectar D'Or and Quinta Ruban, to limited Special Editions like the Milsean and Artein, up to the luscious 18-Year-Old and NAS masterpiece Signet.
If the Original is heart of the Glenmorangie line, the Astar is the heart of the heart–the purest expression of what defines the distillery.
The Original is defined by brightness, silkiness, elegance, and a balance of fruit and floral notes that Dr. Bill attributes to two things: the unusual height of Glenmorangie's stills, and their cask selection.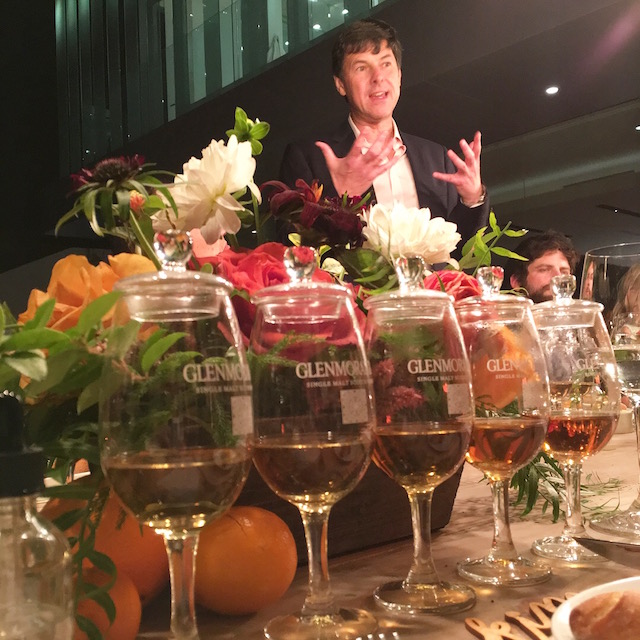 The Original uses a certain proportion of GlenMo's so-called "designer casks," made from slow-growth Missouri oak, chosen for porousness, seasoned for 2-3 years in the open air, charred, filled with Jack Daniels for 4 years, then dumped and shipped to GlenMo.
The Astar uses 100% of these "designer casks." It's also bottled at 52.5% ABV, adding to the intensity. (The first Astar was bottled at 57% ABV, but Dr. Bill felt the extra heat did more to obscure the whisky than reveal it.) All in all, Dr. Bill's description of it as "Glenmorangie Original on steroids" is apt.
On to the tasting!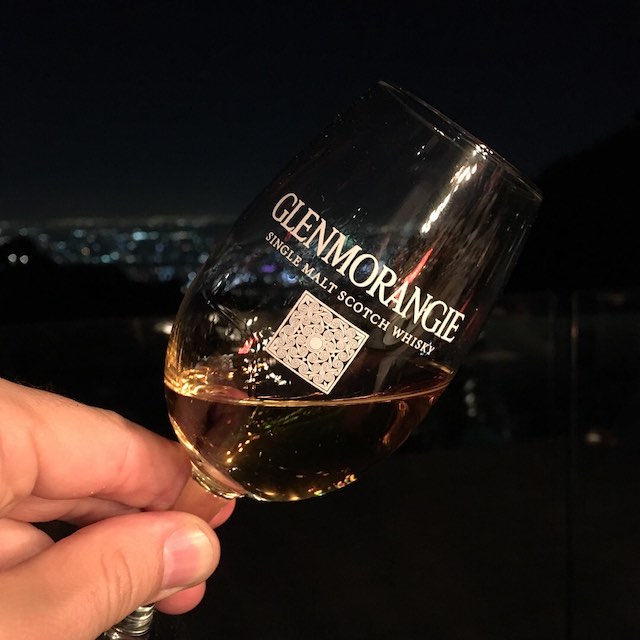 The nose has pear, green apple, marzipan, orange peel, candied banana, coconut milk, and light toasted oak. For my money, it's a bit closed at full strength, but comes alive with a few drops of water. Faint cacao nibs. Toasted almonds.
On the palate, both the fluffy vanilla and the juicy fruit notes bloom. Blood orange, ripe pear, pineapple. Fresh coconut. Over time, a pleasant toastiness emerges.
The finish is long and robust, with spice leading the way–lemon pepper, ground ginger, lemon rind–before a wisp of cotton candy at the end.
I frequently hear from whisky lovers who lament the proliferation of wine cask finishes, and yearn for purer manifestations of their favorite distilleries: straight ex-bourbon cask maturation, high ABV, no funny business. There are lots of wine-finished whiskies I love–including from GlenMo–but it's a beautiful thing to have so pure a manifestation of GlenMo's core character.
It takes time and patience to appreciate the nuance of Astar, but it's worth the effort.
Slàinte, friends! – BO
Glenmorangie graciously provided a sample for review. As always, our opinions are 100% our own.