In July 2017, Thane had the opportunity to travel to Scotland with Glenmorangie for the British Open Championship–and a very memorable private tour and tasting at the Glenmorangie distillery.
Some guys have all the luck…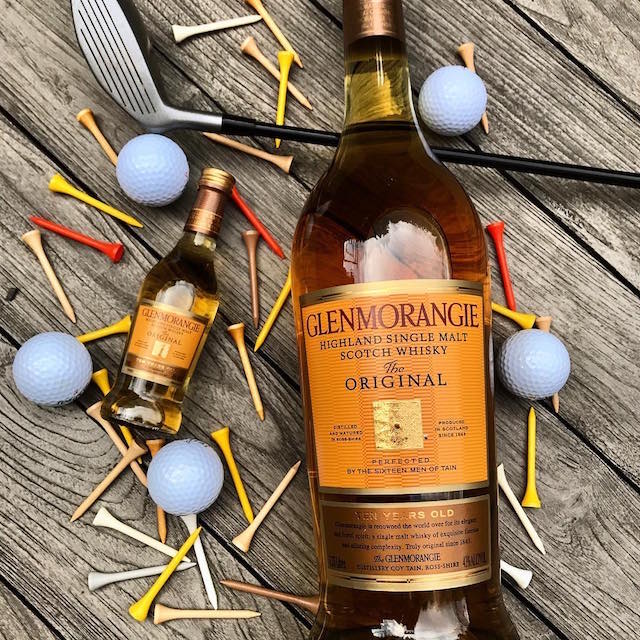 July 19. The Axis would be nothing without all of you who have supported us, engaged with us, helped us. So it's only fitting that we invite you guys on one of our greatest adventures yet. Starting Thursday, I'll be doing posts, stories, images from Glenmorangie and its work at the British Open. It's nothing that we ever imagined when we started the Axis, and this opportunity is due to all of you. Thank you for all you've done, and join us as we go on this journey with Glenmorangie.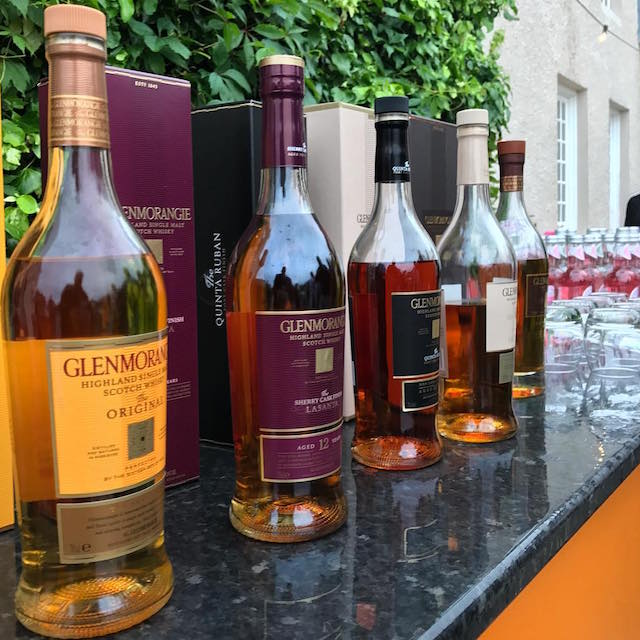 July 21. It was a long, practically epically long, journey to get here, but man, was it worth it. The opening night offered tastings of the entire Glenmorangie range, more than a few Ardbegs, and a personal tasting of the Glenmorangie Signet, which will have a full review later on today. Friends, this is all due to you, and I'll strive to do you proud in our coverage of the event. Happy Friday and cheers!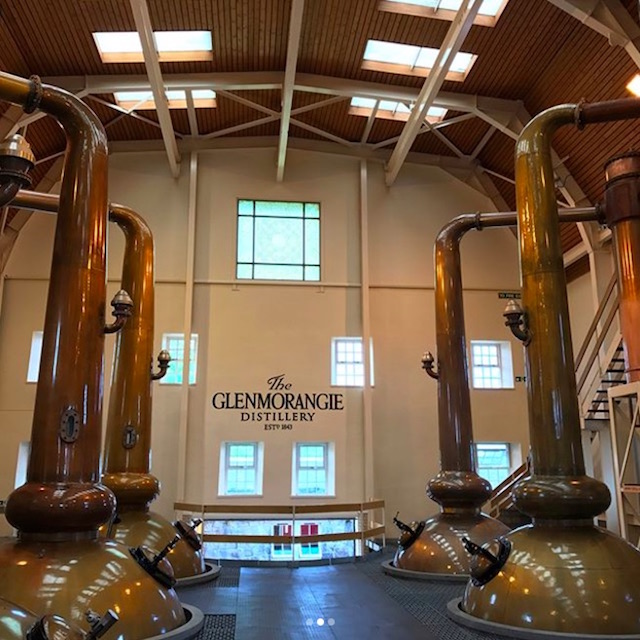 July 22. Since 1843, the Glenmorangie distillery has been producing some of the most balanced, innovative whiskies in the business. The approach to distilling is both classic–as evidenced by their ability to discern when a cask of the flagship Glenmorangie 10 is appropriate for use in extra-matured whiskies–and constantly innovative, such as their decision to grow their own oak for use in speciality casks. It's an approach that melds respect for what's always worked with an insistent need to discover what may work in the future. I've always enjoyed learning more about the process of the various whiskies, but this visit has been both highly enjoyable and highly informative. Check back later for a live story from the final day of the British Open. Cheers, one and all!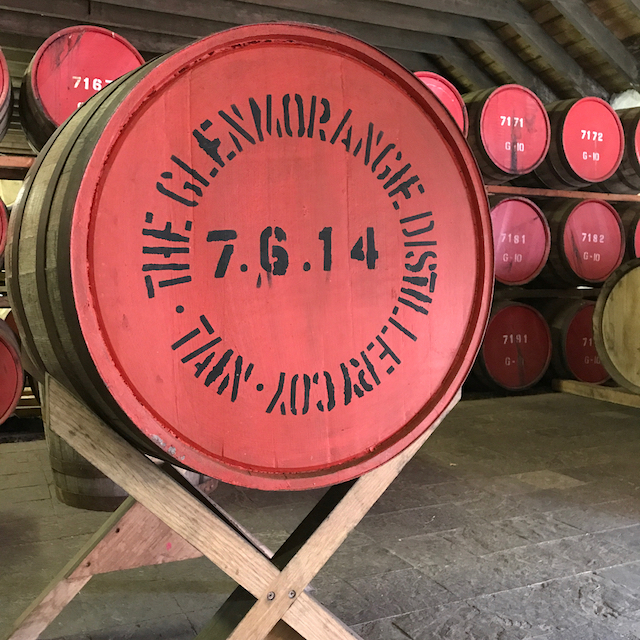 July 22. If there's anything I learned about Glenmorangie during this tip, it's that the distillery thrives by balancing experimentation and persistence. The Glenmorangie Signet, the 2016 World Whisky of the Year, is a fine example. The no-age-statement whisky is based on the use of heavily roasted chocolate malt, which Master Distiller Dr. Bill Lumsden insisted GlenMo could make work. He was right. It's matured in casks made from Missouri oak that's air dried for two years before the liquid ever touches the inside. The result is a whisky unlike any I've had.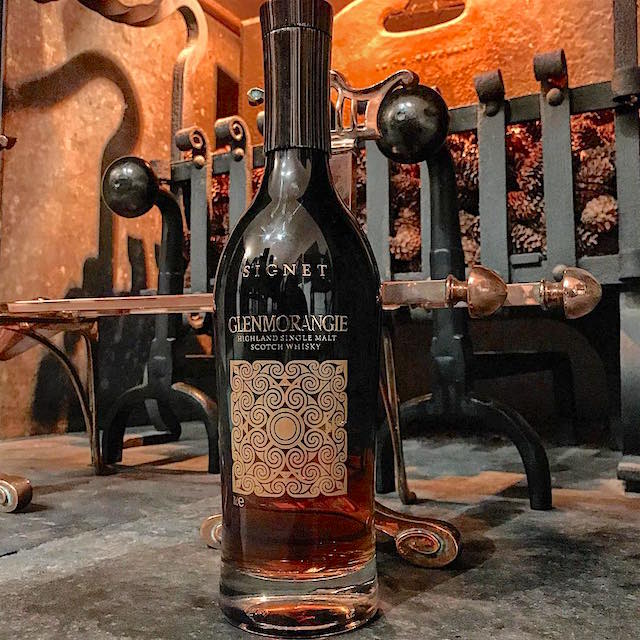 There's chocolate-covered ginger on the nose, along with barley, roasted coffee beans, and vanilla. It brings to mind walks I used to take through the fields at my uncle's farm. There's more ginger in the palate, but it's more akin to ginger snaps. It melds beautifully with a rich vanilla and caramel that brings to mind a creme brûlée. Whisks of coconut dance along as well, and there's a lovely stout note that increases with a splash of water.
The finish is stunning. Long, sustained, rich. The stout remains at the forefront, but by the end, there's a glorious caffè corretto experience that makes me laugh with joy. These folks love the process and it shows in the result. Cheers, friends!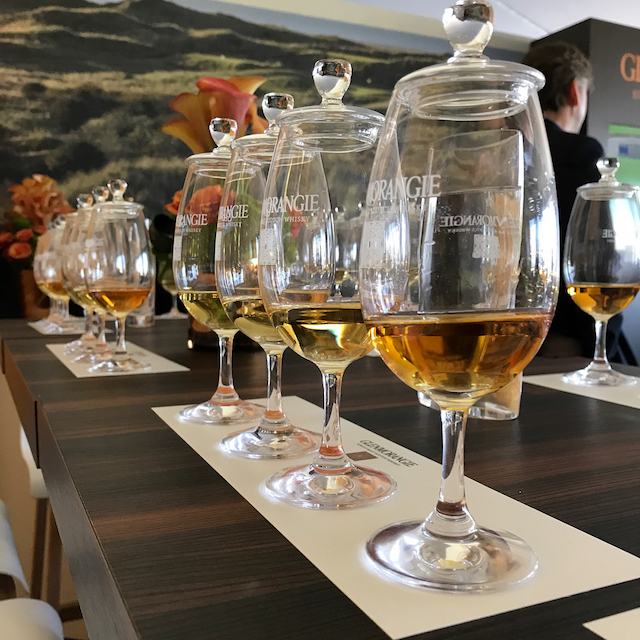 July 23. I won't pretend that my golf game is on point. I won't claim to know much about the game period. And while I know a touch about whisky, I've never had a tasting like the one that Brendan McCarron gave us today while watching the final round of the British Open. Cask strength pours of the first- and second-fills that, when combined, create the classic Glenmorangie 10.
The first-fill has elements on the nose and palate of a seaside port town, where the twirls of candy and roasted meat meld with the tang of the sea. All that and more with the second-fill, including pear, spice, rich butterscotch. When you add water, there's a lovely float of coconut.
At Brendan's suggestion, we mixed the first- and second-fill to create a quite close approximation of the cask strength GlenMo 10 that we may never get. Fellow whisky nerds, this has been among the pinnacles of my experiences in the whisky worlde. Oh, and golf was being played. As I write this, Jordan Speith may be about to blow another major lead. Ah, golf. – TM