All right, guys and gals. It's around the corner, and flowers and chocolates aren't going to cut it.
For the whisky-lover in your life, we've got three can't-miss gift picks. And if your beloved isn't already a whisky-lover, these should make one out of them.
Bruichladdich Wee Laddie Tasting Collection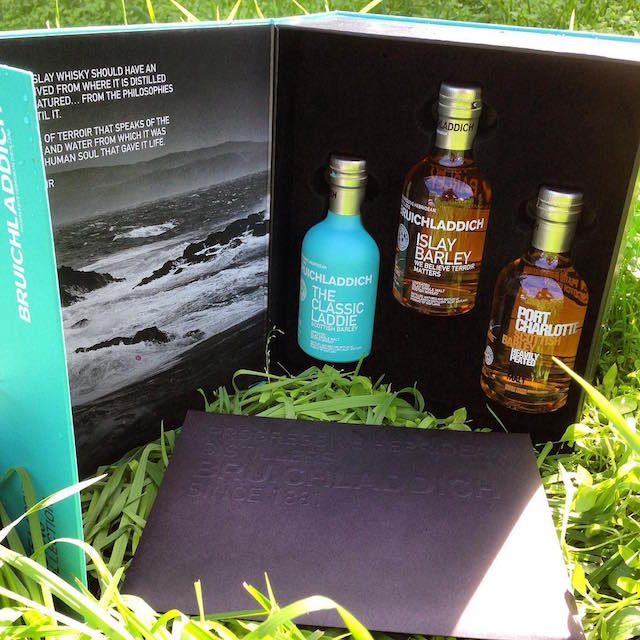 Three core offerings from one our favorite Islay distilleries, and one of our favorite distilleries, period. This tasting pack includes 200 ml bottles of Bruichladdich's Classic Laddie, Islay Barley, and Port Charlotte Scottish Barley. A great introduction to the one of the most interesting distilleries out there, and a great preview for a row of exciting Spring 2017 releases coming from Bruichladdich's new head distiller Adam Hannett. (More on both soon.)
Available at most well-stocked retailers who carry Bruichladdich, and online here.
Benromach Tripack Gift Set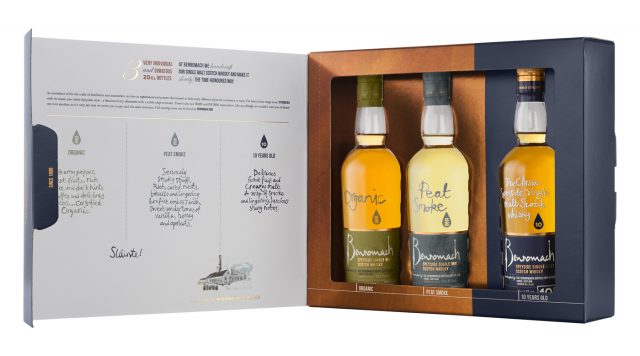 Are you noticing a theme here? Benromach is a tiny Speyside distillery owned by Gordon & MacPhail, making "1960s style" (very lightly peated) malts that for me are old-school in all the best ways. This gift set has 200 ml bottles of their flagship 10-year-old single malt, their Peat Smoke, and their Organic bottling. (Our reviews here.)
This may be the trickiest of our picks to find, but if you happen to be in the L.A. area, they're frequently carried by our friends at Bar Keeper in the Silverlake neighborhood.
Glenmorangie Collection Gift Pack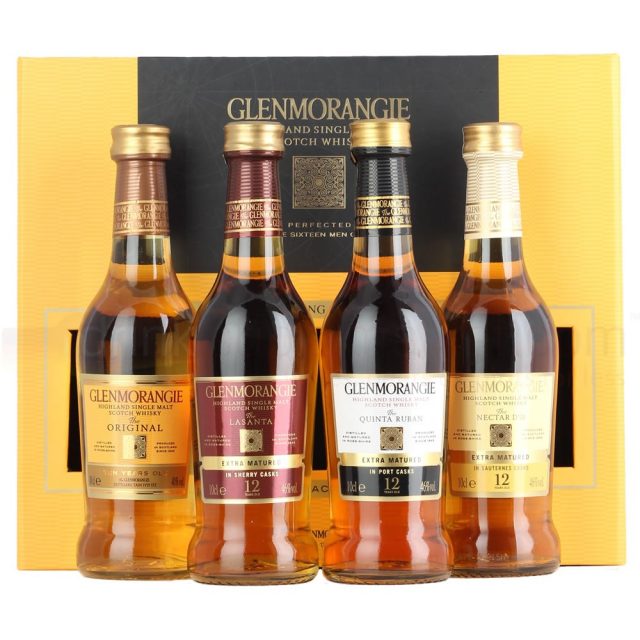 Last but not least, a fine introduction and/or refresher from a staple distillery for any single malt-lover: Glenmorangie. This pack has 100 ml bottles of four core offerings from the honeyed Highlander: the Original, the LaSanta, the Quinta Ruban, and the Nectar D'Or. For those who like the sweeter side.
Widely available at better liquor stores.
Happy Valentine's Day to you and yours, friends! Slàinte! – BO