Joe Beatrice of Barrell Bourbon — a blender and bottler of cask-strength American whiskies that's collected serious accolades since its launch in January 2014 — generously made time for a fun and frank Q&A with the Axis on the origins of Barrell Bourbon, the bourbon shortage (or myth thereof), class action lawsuits, transparency, and more.
The interview has been edited for length and clarity, and corrects the mashbill of Barrell Bourbon Batch 005.
Q. How did you move from the ad game into whiskey bottling? What's your whiskey love story?
A. I started in advertising and direct marketing early on. In 1989 I had the first of two big revelations in my life: I knew the Internet was where I wanted to work. I started a company that did web development, online strategy, and marketing for some pretty big clients. We always had a spirits vertical. We worked with Glenmore Distilleries, which was sold to United Distillers and run by Chris Morris. [Morris is now Master Distiller at Brown-Forman. -BO]
Life went on as it does. Years later my wife and I were at a distillery — just taking a tour as civilians — and I had my second big epiphany: This is what I want to do.
I'd been a brewer my whole life, and the first thing anybody wants to do in the spirit business is to distill. That lasted about a week. The economics of it are awful. I decided I had to make money another way, then come back in a couple of years as a gentleman distiller.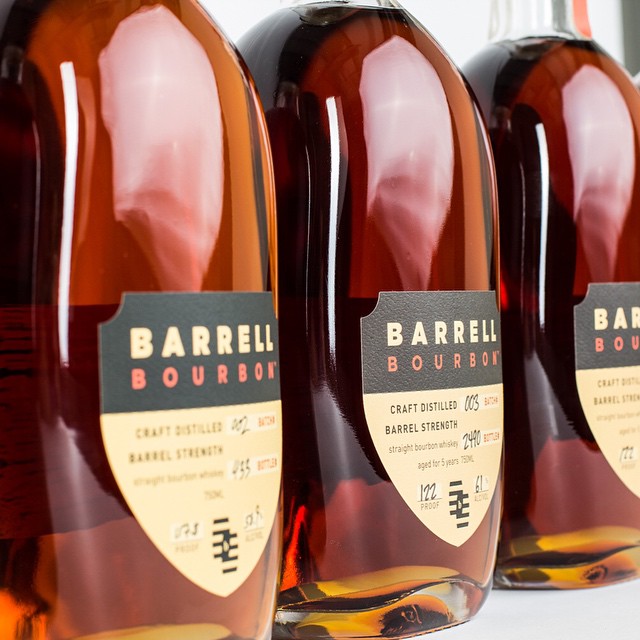 This was at the very beginning of the comeback of bourbon and brown spirits. I saw that the premium and ultrapremium whiskey segments were growing, and I wanted to play in cask strength, because I'd tasted cask strength from the barrel during my career and thought, "Why isn't everybody drinking it like this?"
Continue reading Interview with Joe Beatrice of Barrell Bourbon →